​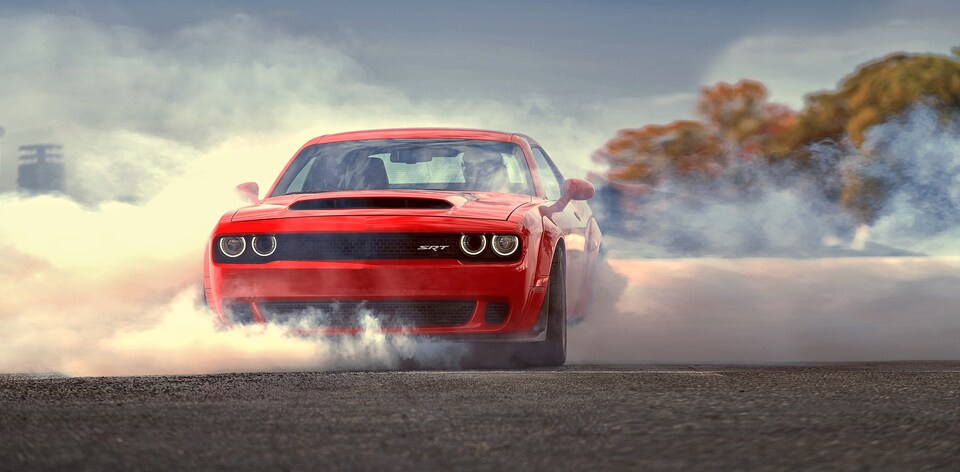 At first glance, the Dodge Challenger looks like something that sped into present day from a classic muscle car era time portal. That's mostly because -- science-fiction aside -- that's what it did. The Challenger takes design cues from the golden age of muscle cars, boasting bold, aggressive styling that prompts the nostalgia centers in the brain to flare. If you get a little closer, though, you'll find that the new Challenger is hardly an "old" car. It offers plenty of the updated technology features, safety measures, and improvements to performance that you would expect from a contemporary vehicle, making this two-door coupe and old soul with a ton of modern flair. When it comes to tearing up the streets of Vallejo, you'll be hard-pressed to find a vehicle with the same power and eagerness as the Dodge Challenger.
What does the Dodge Challenger have for engine options?
Standard fare for the Challenger is a peppy, impressively efficient 3.6L Pentastar V6 engine. This will give you up to 305 horsepower ad 268 pound-feet of torque right off the bat. If that doesn't quite satisfy your needs, you can choose from a lineup of three increasingly powerful V8 engines. At the top of this food chain is the unearthly 707-horsepower Supercharged 6.2 HEMI SRT Hellcat engine.
Does the Dodge Challenger offer all-wheel drive?
Yes! If you're looking for improved traction and stability, you can find AWD on the Dodge Challenger GT trim. Fun fact: the Dodge Challenger is the only muscle car with this feature.
Is the Dodge Challenger safe?
The Challenger is specially designed with front and rear crumple zones, a solid high-strength steel safety frame, and other features to help keep passengers secure. You can also opt for a variety of advanced safety functions such as a forward collision warning, blind spot monitor, and adaptive cruise control.
Visit our dealership in Vallejo to learn more!
If you want to get behind the wheel of the Dodge Challenger for a thrilling test drive, stop by and see us at Momentum Chrysler Dodge Jeep Ram Vallejo today!